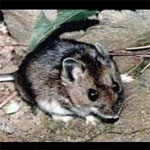 Association: – meek, – quietly, – smaller problems, – internal feelings, – shyness. Question: – Which small worries gnaw at me?
medicine wheel:
Key words: Restricted, – small, – feed searching, – innocence, – trust, – everyday miracle, – internal strength, – intellectual curiosity, – splitting, – inside show, – western soul path. Description: The mouse who is associated in the medicine wheel with the middle position of the western soul path and the inside show is small and stays in a relatively small territory. She can see not especially wide, but only that what is directly before her eyes. The mice who belong to the big order of the rodents seem everywhere in the world. Most from them are looked by the person as pests. Since the mouse looks everywhere for feed and eats everything what she can find: Food, field products, clothes, books. But they also perform to the net of the life a service, while they consume insects and weed seeds. General meaning: This see what is directly before your eyes, – which recognise truth in an easier manner, – look in your inside. Association: Mice – money, – grey mouse – shyly and externally a little advantageously, – Mausi – pet name for a woman. Transcendent meaning: The mouse is a teacher who can show you your strengths as well as your weaknesses, and teaches you to recognise the close-looking after, before you look after the wide distant.
In general:
The small, grey rodent is valid as a symbolic shape of the 'power of the insignificant' and the typical qualities which one repeats after the mice in general: Curiosity, cunning, skill and big fertility. She also loves to nibble things and 'is corruptible by tidbit'. Mouse often has sexual meaning or can point to fears which come from the unconscious. Moreover, she can draw the attention to the processes which one may not undervalue. The whistling mouse warns about losses and financial risks. If one catches the animal, this announces that one will soon overcome annoyance. In the traditional interpretation especially black mice were valid as a death omen. (Because one has repeated rats and mice, they would make 'the death in the house' – understand also concerning the plague epidemics.)
Psychologically:
Except under 'rodent' of said the 'little mouse' can be evaluated in dreams of above all young men as a symbol of the female gender organ. Besides, red mice call abnormal sexual wishes. The mouse is also for the weakness of a person to put his nose everywhere curiously. Mice have an unfavorable meaning if they appear in masses in the dream, – they register that something gnaws at us or makes us worries. Then fear and disgust spread in the dream mood.
Spiritually:
It is a symbol of the strong increase and the gluttony.
Artemidoros:
A mouse means a house slave, – she lives with us under the same roof, feeds herself from the same stocks and is timourous. From good premeaning it is to see many mice at home, namely cheerfully dancing, – they indicate big joy of life and increase in house slaves. If one perceives something unusual with the mice, one keeps, besides, before eyes that that what happens in the awake state differs in no manner from the dream events, – the same prediction comes up then to both, a fact which was confirmed to me by the experience.
Popular:
(arab).:
dreads: be surrounded by tiresome enemies, – some difficulty, annoyance and need will appear, it is professional or private,
white ones: a bad portent, because it concludes by a problem which will occupy still long, – also: Luck in the play,
mouse hole: you are ashamed needlessly,
whistles: Warning before thieves,
caught: big need in heart things,
catch: one will handle with you cruelly,
catch in a trap: one should take before deception of other in eight,
running away: an important plan will not succeed,
kill: one will derive from the misfortune more different his own benefits.
(European ones).:
sexually and erotically to understand, – often warning dream before excessive consumption and dismantling of the vitality,
in the freedom: Quarrel and quarrel, – frustration and annoyance, – also: if domestic difficulties and dishonest behaviour of friends forecast, – business plans do not run as expected,
hear whistling: Warning before a danger,
escape from one: dubious discussions approach,
catch: one will have blessing in disguise,
in the trap: successful shops, – one will do an irritating matter,
white mice see: one makes to himself unnecessary thoughts about something,
kill: one will defeat his enemies,
Dreaming a woman of a mouse, an ingenious, perfidious enemy threatens her.
seen a woman a mouse in her clothes, it could be involved in a bad scandal.
(ind).:
white ones: your married state will be good, and your prosperity increase by the cooperation, – good marriage,
hear whistling: pay attention to your property, one wants to rob you,
catch: your plans are good,
in the trap: Triumph about your enemies,
many see: Famine, heavy times,
see: Loss and quarrel in the family.